Top fashion house, Louis Vuitton is being sued over allegations that a store manager said that "Black People Are Slaves Who Eat Dirt Off The Floor".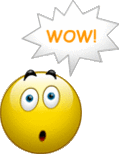 The racist conversation took place at  Louis Vuitton Townhouse Store in London's Selfridge's area. 
Via Mirror UK:
Sales associate Oliver Koffi claims he was in a stock room packing a pair of shoes for a customer when his manager began the shocking race rant in front of stunned staff.
He alleged that the manager called Barack Obama a "muppet" and said America would be better off with "Miss Piggy" as its president because "Muslim people… don't eat pork".
Mr Koffi says he was left humiliated by the "black slaves" slur while working at the label's store in Central London.
Continue reading on Page 2 Below