Lawdy, Lawdy, some poor racist guy has gotten himself in a tadbit of trouble..
*A white small business owner in Chicago may find himself missing more than a few days of work. There's a good chance he'll be standing in front of the very woman he spit on and slapped. Only thing is, this time she'll be wearing a robe.
David Nicosia spit on a judge and he didn't even know. He is facing some very serious charges after allegedly spitting on the Cook County judge and then slapping her with his open hand.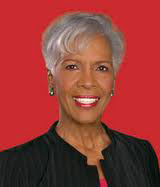 Judge Arnette Hubbard, 79 an African American, was the first female president of black legal groups, the National Bar Association and the Cook County Bar Association. 
She was allegedly attacked and called "Rosa Parks" after she smoked a cigarette near David Nicosia's business, outside of a civic center, which apparently angered him.
"Cook County prosecutors said Tuesday that Hubbard was outside the Daley Center smoking a cigarette when she walked past David C. Nicosia, 55, who became angry that she was smoking near him.
The two argued and Nicosia, who is white, stepped near her face and said, 'Rosa Parks, move,' and spit in her face, prosecutors said. As he walked away, the Law Division judge followed him and called out for assistance.
Nicosia then turned and allegedly slapped the judge on the left side of her face with an open hand, prosecutors said. He was then arrested by sheriff's deputies and charged with four counts of aggravated battery and a hate crime.
Continue reading on Page 2 Below