A couple of days ago we reported that K. Michelle and Coko from SWV got into a tiny little scuffle on Twitter. 
One Feud ended and another started after Coko began sharing tweets from her fans who were angry that K. Michelle was asked to sing Patti LaBelle's "If Only You Knew" classic. 
Which seemed to me like slight shade towards K.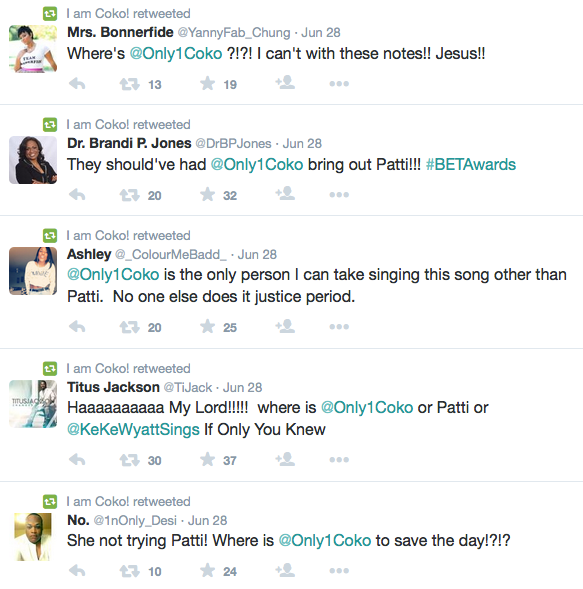 Read More On Next Page.