Love will make you do some crazy things.. Even if that love in based entirely in delusions..
A Swedish woman had a sugar daddy for over 10 years and never once had sex with him…  The sugar daddy is a pensioner  in London, who stole $175,00 from his former mistress to fund the fledging pop career of his much younger Swedish sugar baby who he believed to be his 'girlfriend'.
Infatuated Peter Lawrence, 78 also swiped more than $65,000 from the property company who managed his ex-lover's home.
The story starts when Lawrence, a retired-surveyor had moved in with his 80-year-old mistress Sheila Losack after being dumped by his wife. Lawrence and Sheila had carried on a 22-year affair..  Before giving him permission to move in Lawrence was homeless.
"He was divorcing his wife because of affairs he had, but Ms Losack found out he was having an affair with a woman in Sweden and their relationship ended" explained prosecutor Miss Claire Robinson.
Sheila Losack owned two flats knocked into one at Le Chateau, Chatsworth Road, Croydon – bought after a life-time of work, mostly as a civil servant in the Overseas Estate Department of the Foreign & Commonwealth Office.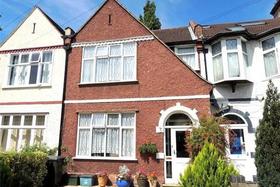 By April, 2009 Lawrence was living in the spare bedroom rent-free and on Ms Losack's recommendation he became Le Chateau's company secretary, which gave him full access to their bank account.
During that time "He frequently asked her for money and for loans and because she felt sorry for him she agreed, but he never paid her back."
During a period of illness he helped Ms Losack with her financial affairs and set-up internet bank accounts and learned of all her investments and assets.
"For the next four years he systematically helped himself to money from those accounts and also stole her jewellery and from the residents of Le Chateau.  After he broke open her jewellery box he set off to pawn around 60 items worth £5,000 to £7,000.
"When she confronted him over the broken jewellery box and missing valuables Lawrence became angry and told her he needed the money and she should: 'Get over it.'"
Continue Reading on Page 2