A 26-year old New York woman named Tabitha Renea West  has started a GoFundMe in order to get her 420 (weed) forehead tattoo removed..
She wrote:
I am wanti,g $ to get that tattoo off my for head I want to have a better start out in life and have a second chance at life please help me I was young n dumb when I got that I'm older one looking for a job can't get out and people call me a druggie every day of my life and being called 420 is not nice and I almost killed my self over it. ..can't stand to look at my face anymore. .save a life save me..invest in me and I will show you I can be better with my life. ..thank you.
Her goal was to take in $800.  I personally wouldn't donate to someone who would do such a thing to their face..  
But lucky for Tabitha other people actually took pity on her..
Within 4 days her goal was exceeded.. The successful campaign took in $1,079 from 99 donors.. 
To celebrate her victory Tabitha took to her GoFundMe page with an update directed to her haters..
It reads:
Thank you to the people whom wished me luck and wasn't down on me for putting this on this site but someone had a house fire told me about this and friends so I gave a whirl after I said to my self for years I wouldn't but I did so people that disliked my fund raiser you can kiss my ass sorry. .you just hating because there are people whom care about people like me..so step back please. ..and thank you to people whom also donated to me. ..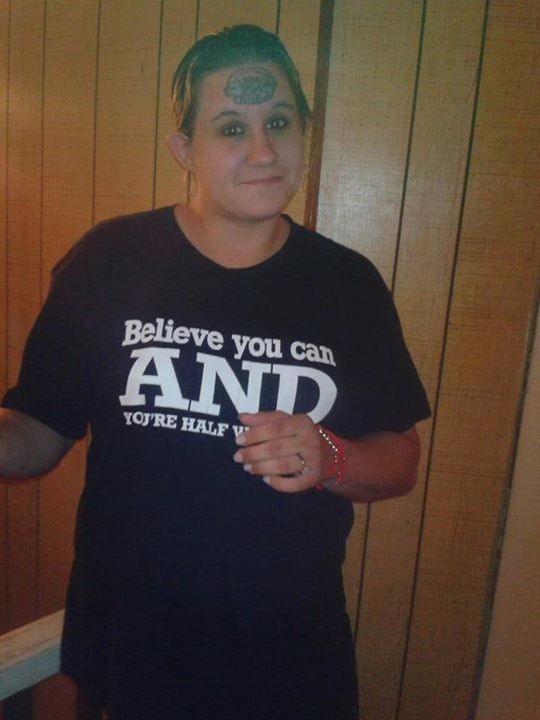 The hate for Tabitha wasn't made up.. People indeed were literally irate that Tabitha's GoFundMe was actually successful.
Her own brother commented upset saying that Tabitha was retarded and didn't know any better as to why she started the crowdfunding page in the first place..
Another man was devastated the Tabitha's page took in donations but that his GoFundMe for his daughter who is suffering from multiple brains tumors is getting ignored..
I learned awhile ago that most people will donate to phuckery but not to real causes.. I once posted a GoFundMe about a little girl who was dying and needed surgery.. No one donated.. But I posted about a stripper who wanted money so she can fly to Vegas for the Mayweather fight and it went viral with her goal complete..
Sidenote: I went through months of Shawn's Facebook feed and his daughters FB page and could find no GoFundMe link..  You can't expect people to donate to something you're not even promoting..