Usually I would be happy to hear a cop who killed an unarmed black man being found guilty of manslaughter.. 
But in the case of Peter Liang, 29 I'm calling BS cause that's how I see it..
Two years ago I told you about the story of Akai Gurley, who was gunned down in a dark hallway by a cop..
Long story short, the  staircase in which this crime occurred was a poorly lit stairway in the projects.. Residents of the building often complained about the dark stairwell.  Nothing was done other than to  slap police patrols on the housing complex..
28-year-old Akai Gurley was visiting his girlfriend and getting his hair braided before Thanksgiving.
The elevator wasn't working, so he entered the stairwell about a flight below Officers Shaun Landau and Peter Liang, who were patrolling the pitch-dark stairwell with no lights. According to the prosecutors, Officer Liang, who is left-handed, pulled out his flashlight with his right hand and unholstered his 9mm Glock with his left.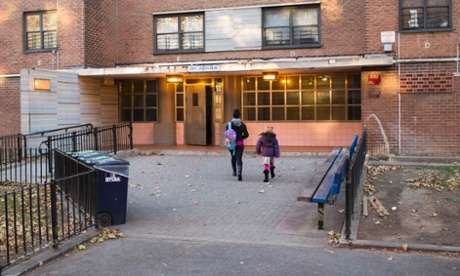 He then shoved open the stairwell door with his right shoulder, turned left to face the seventh-floor landing, where Gurley had just entered. It appeared neither side knew the other was there and no words were exchanged, according to authorities.
As he opened the door officer Liang, a rookie cop, fired his gun, allegedly accidentally, and the bullet ricocheted off the wall and struck Gurley once in the chest, who later died at the hospital.
It is reported that Gurley actually ran after hearing the gunshot, and didn't realize he was bleeding until collapsing on the fifth floor.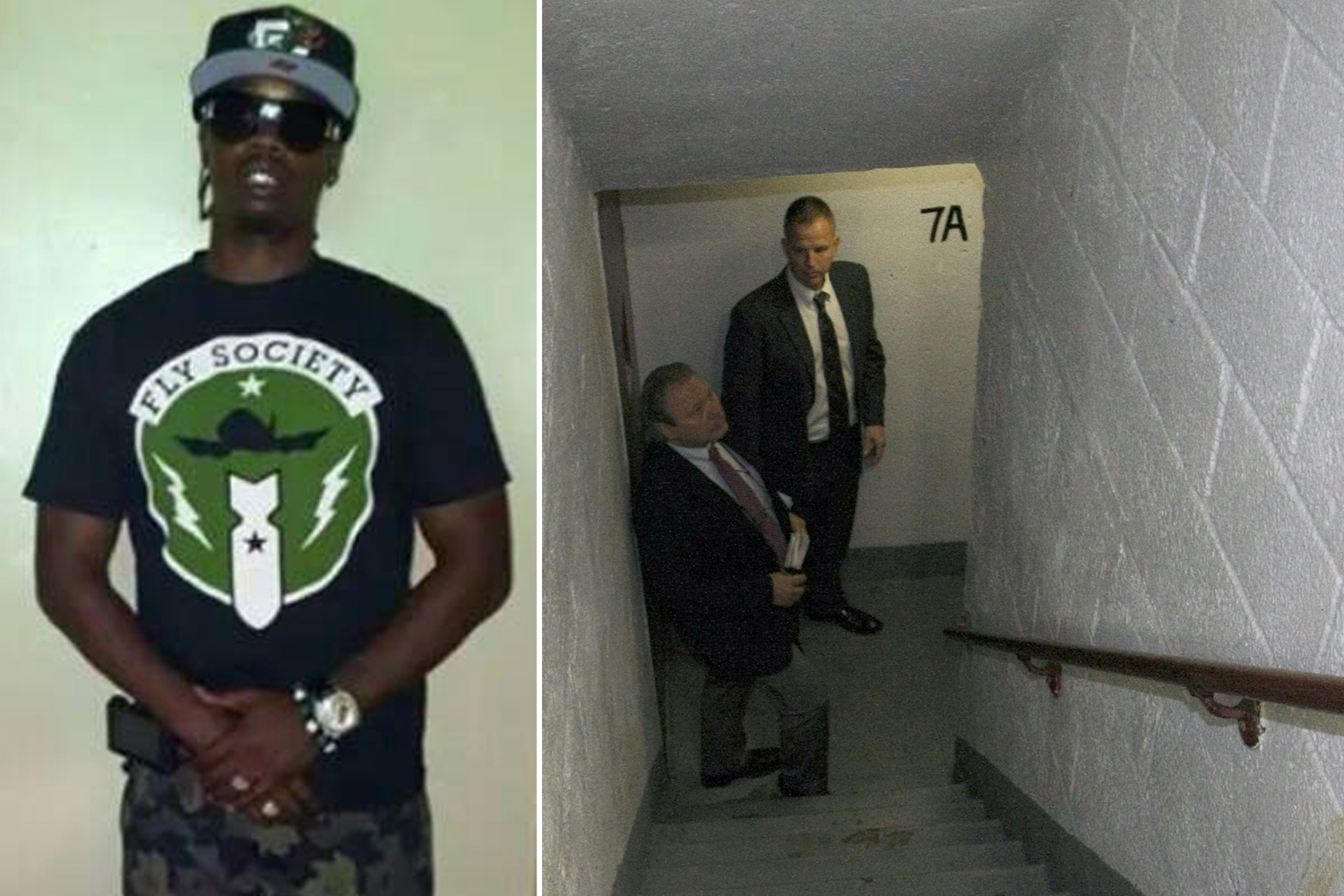 When Gurley's girlfriend heard the shot she rushed into the stairwell to do CPR.
Liang said he initially thought he'd accidentally fired his weapon but not hit anyone. He and Landau bickered over who should report the screw-up, and Liang eventually called his sergeant's cellphone – instead of reporting it over the radio, which is recorded.
Liang realized the magnitude of his mistake when he saw Gurley's girlfriend desperately trying to save Gurley's life.
The two cops said they weren't confident in their training administering CPR — so they let Butler administer it instead.
"I didn't know if I could do it better than her, "Liang said.
Peter Liang (born c. 1987) had less than 18 months of experience with New York Police Department (NYPD) at the time of the shooting. He lived in Bensonhurst, Brooklyn with his parents and grandmother,  immigrating to New York City from Hong Kong as a child with his parents. His dad is a cook and his mom works at a clothing factory.
Officer Liang graduated from M.S. 131 School located in Chinatown, Manhattan, and is said to have many African American friends and he often played sports with them while at school. He also has a little brother who is in college.  Officer Liang has aspired to become a police officer since he was little..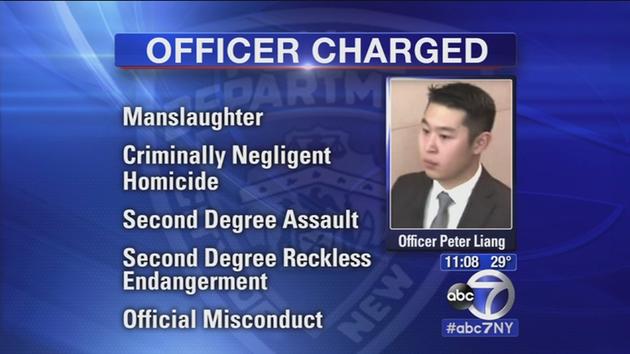 On Thursday, Liang was convicted  of manslaughter.
The shocking verdict was a powerful message from the jury that the public's opinion on police killings has radically changed in the wake of Eric Garner, Walter Scott, Michael Brown and other tragedies around the country.
The tension was palpable in the Brooklyn courtroom as the jury returned with the verdict just before 7:00 p.m.
Gurley's family sat in the front row, as they had every day for the two week-long trial.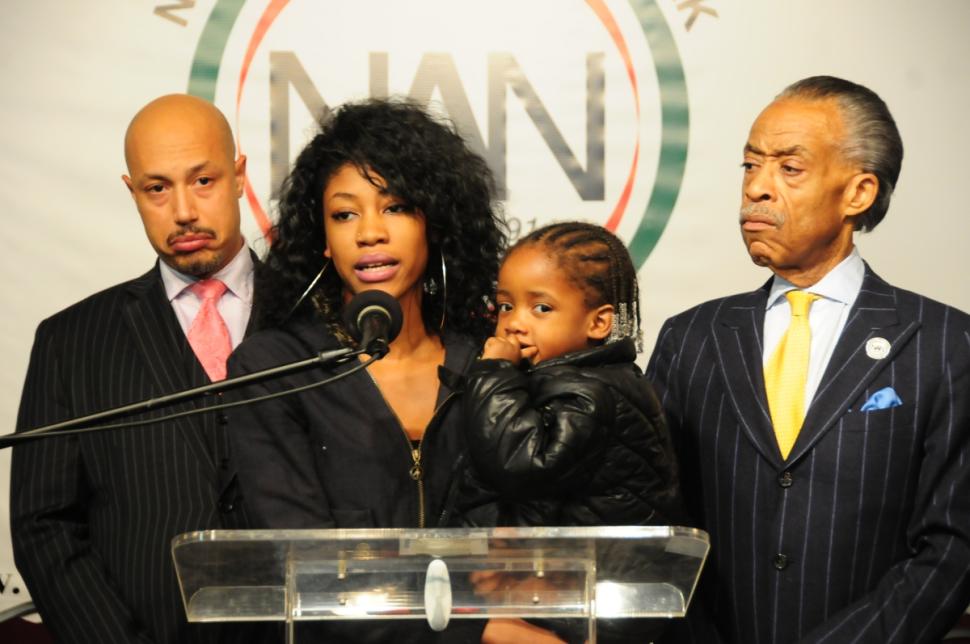 "I want to thank God. The D.A. was a man of his word," said Kimberly Ballinger, the mother of Gurley's daughter. "And I thank the jurors so much.""
"We're not rejoicing," Gurley's aunt Hortencia Peterson told the Daily News. "But it's about being accountable. It's about a girl who will never know her father."
Liang, also convicted of official misconduct, faces up to 15 years in jail when he's sentenced April 14. He is the first NYPD cop to be convicted for a police-involved shooting in a decade.
Liang's lawyers vowed to appeal the decision.
Now I totally understand him being convicted of misconduct.. A lot of cops should be convicted of misconduct.. But it's obvious this was an accident..  There's no question about that..
The jury convicted him in place of George Zimmerman and countless police officers who have intentionally killed unarmed black men.
I believe Liang's conviction is unjust..  I believe they used him as a scapegoat and that he was only convicted cause he's not white.. The asian community also agrees and is rightfully rallying in support of the officer.. 
Listen to the 911 call below
At some point people have to realize the Black Lives moment is important for all of us.. Not just black people..