44 Tattoos and Drama: Woman gets jumped at Section 8 office, and now in danger of losing housing voucher…
Be warned. The story I'm about to tell you is ratchet af.  It's so ratchet that if I smoked black and milds, I would need one in order to report this… 😂😂😂
Anyway, on to this very interesting, ghettofied story out of Norland, Florida…
A woman by the name of Sherice Lattimore (Lattie) is infamous for two things.
According to The Black Loop:
1. She is a rapper who had beef with Trick Daddy during a popular Facebook Live video.
2. Lattimore made the news in 2005 after her 3 year-old son shot his 10-year-old sister. Latecomer has been open about her past and the mother of five claims she's a changed woman.
Now Lattimore has beef with a popular Miami rapper named Griselda B.
Their drama went viral two days ago, when Lattimore, who is usually decked out, looking really fly, threw on a basic outfit to go up to the Section 8 office.
Apparently, Lattimore is often seen on social media with long slayed weaves and always dressed pretty fly for a hood girl.. She shops on the regular and has plenty of extra money, thanks to being blessed with a Section 8 voucher.  Lattimore captions her photos with the hashtag "winning."
After she gets in the Section 8 check-in line, her ex-play cousin Lafrance Latta (fb) a.k.a. Latta (pictured below), who was sitting in the reception area waiting for her appointment, spots her now enemy Lattie (Lattimore, pictured above) as she walks in the door to get in line.
Latta also loves designer clothes, shoes and bags…
Latta was at the office due to her case worker calling her in saying that someone said she was living the high life and sent them photos of Latta wearing luxury purses and other designer things.
According to Funky Dineva, Latta received a notice in the mail stating that she must come in for a mandatory recertification meeting with Section 8 because someone reported to the office pictures of Gucci bags that she was buying herself, lavish trips to Puerto Rico and money flossing, in addition to claiming that she had a business and had extra people staying with her, which is a major violation of Section 8 rules.
So while Latta is sitting in Section 8, Lattimore sashays right on in wearing an MCM bag…
Latta then goes live to prove to the people of Facebook land that Lattimore indeed has been the one threatening her livelihood by reporting her to the office and was there to give testimony snitching on Latta …
Latta went live while in the office, then stepped outside the office to vent and wait on LAttimore to come outside.
Worried that she was in danger of losing her Section 8… an upset Latta said that there was no way she was going let Lattimore get away with crossing her.
That Live Video Is Below:

While the broadcast was going on, some other women who are allegedly friends with Latta, met Latta up at the office and waited outside with their shoes off in preparation to fight Lattimore.
They  jumped Lattimore right next to her car.

Lattimore then hopped on Facebook to let them know that lil azz whooping was nothing and that she was coming and looking for the location of the girls that jumped her.

Notice she didn't deny being a snitch…
Now extremely afraid of losing her Section 8, Latta went live again, saying she wasn't messing with anyone, that she's not ratchet at all and that this beef is way more serious than we think…

My favorite part of the video is when Latta says if she gets kicked off Section 8, she will be okay, because she is already paying $400 something for rent…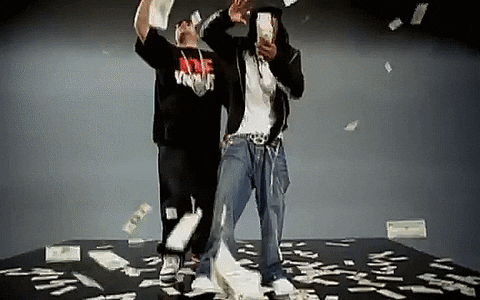 Now back to the rapper Griselda B. who is actually in the middle of the drama, but wasn't there.. Griselda B made a video with a mouth full of food, laughing at it all.
You can see that video and get a few more details as to how she is involved over at Funky Dineva.
I'm done! Just shaking my head at it all, reminding myself to stay away from ratchets. No way in hell that I'd be on Section 8 and having the level of drama that might cause me to lose it.  
F.Y.I. – Real rent is high!