Such a strange tale…
Pittsburgh, Pennsylvania – The last time anyone remembers seeing Patricia Fowler's fraternal twins is 10 years ago, leaving police with little to go on as they investigate a bizarre case of child endangerment.
When questioned, Fowler provided authorities with various explanations as to the whereabouts of her twins, ultimately admitting each was a lie. First she said  the twins were with an aunt in South Carolina. Then she said they lived with a high school friend.  Next she claimed she sold them for $2,000 apiece.
Penn Hills Police Chief Howard Burton said he's never seen anything like the case in his nearly five decades of policing.
"No one seems to know where they are," Burton said. "No one seemed to care. They just moved on."
For investigators, the mystery began in June 2016, when Allegheny County Children, Youth and Families caseworkers requested help from the police in removing four children from Fowler's home, according to the complaint.
The children were removed and, eventually, returned to Fowler, but a CYF caseworker continued digging and discovered Fowler had two other children — a boy and a girl, fraternal twins, Ivon and Inisha, who would be about 17 — who were unaccounted for.
Burton said the caseworker reported the missing children to police, who initiated the process required to file a missing person report.
"The more we dug into it, the more confusing it became," Burton said.
Fowler provided numerous variations of names and phone numbers when pressed about who was caring for the children, police wrote in the complaint. None could be verified.
The twins were with Cory Brooks and Cheryl Walker in South Carolina, Fowler told police, providing an address and phone number – neither of which could be verified, police said.
When police finally tracked down Walker, now Cheryl Avery, she said she never saw the children, does not know their names, and she was unaware Fowler had twins.
In the following weeks, officers from Penn Hills, Allegheny County and the FBI attempted to locate the twins, named in the complaint only as John and Jane Doe. The children's father said Fowler indicated the children were living with an aunt in South Carolina.
The National Center for Missing and Exploited Children could not locate the twins, according to the complaint. Neither Penn Hills nor county CYF could verify the kids had ever enrolled in school, either in Pennsylvania or elsewhere.
Fowler then told police the children were living with Shely and Cory Brooks and gave a phone number for the male twin, police wrote.
Then she told them that wasn't true, and the phone number was that of a friend, according to the complaint. She said she'd lied to the twins' father, too.
She told investigators the children were with Lisa Huge, a high school friend. Then she said that was a lie, too, police wrote.
Then Fowler said she'd sold the children: She met a man named Mike "several years ago" at a Homestead bar, and Mike introduced her to Barbara, police wrote. She said she sold the twins to Barbara for $2,000 apiece.
"When confronted with the penalties of selling a child, she stated the children were not sold," police wrote.
She said she'd spoken with Barbara from her landline earlier that day – but that was also a lie, she told police. She said the number she'd said belonged to the male twin actually belonged to Barbara. Police wrote that they could not make contact with anyone at the number.
Calls to the number, listed in the complaint, went to a cell phone that did not have an operating voicemail.
Fowler is charged with obstruction, child endangerment, unsworn falsification to police and two counts of concealing the whereabouts of a child. A preliminary hearing is scheduled for Aug. 22.
Police made no indication in the complaint that they know where to find the twins. Burton said investigators are chasing leads in North Carolina, South Carolina and Georgia.
"We're tracing every possible lead – any name that this woman gave us," he said. "The last anyone… remembered them was 10 years ago – no one seems to know where they are now."
At least one detective investigating the disappearance of a Penn Hills woman's twins finds it hard to believe they're still alive.
"In my professional opinion, I believe that they've met their demise," Allegheny County Police Detective Michael Kuma testified at a hearing.
Police said they gained some insight from Ms. Fowler's son, 19-year-old Datwon Fowler, who is charged with impersonating Ivon in a message to police while "operating under the direction of his mother."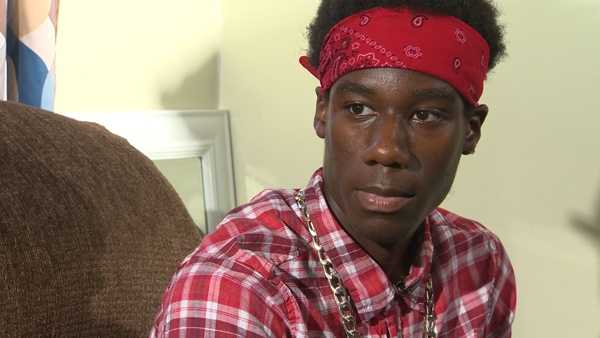 Datwon allegedly sent a Facebook message to Penn Hills Police claiming to be Ivon, and gave them a phone number to call. When police looked into it, all phone calls went to voicemail. Fortunately, they were able to send a text message to the number. The responses stated that the person using the phone was in Atlanta. However, when police tried to verify the phone's location, they discovered that the phone was in Penn Hills, and in the possession of Datwon Fowler. Datwon said he was trying to stop the police investigation and get them to leave his family alone. Datwon also claimed that he has been in touch with Ivon via social media, but attempts to verify the claim have not been successful.
Detective Kuma said Mr. Fowler told police he remembered that Ivon went missing from one home, and Inisha went missing at a later date, when they lived somewhere else. The detective said Mr. Fowler remembered that Ivon was sick. He went to bed, and when he awoke, Ivon was missing, police said. Mr. Fowler told police the same thing happened when Inisha went missing.
According to Patricia Fowler, there is a way to identify Ivon if anyone knows him. When he was two, she said that Ivon sustained horrific burns to over 46 percent of his body, including his face and hands, from something that had happened in the family's bathtub.
Patricia Fowler is currently incarcerated. She has been banned from having contact with any children, not just her own.
Ivon and Inisha Fowler would be 18-years-old this year.