It's 2017 and the level of shade that Kandi Burruss has thrown Phaedra Parks' way is totally unadulterated and brutal!
She's like going straight Mortal Kombat style in a video game… no holds barred, shading to the gawds and snatching Phaedra's regular weave in the process.
Kandi is going so hard Phaedra won't even have any pearls left by the end of the season. It's a wrap!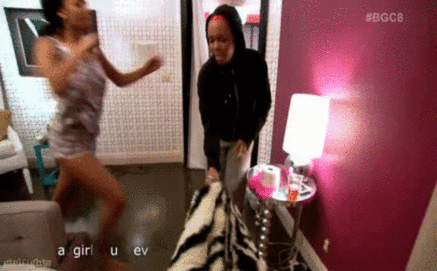 As you know many fans of the show are tiring of Kandi's recent behavior.
Today on "The Real," Kandi was asked to respond to a fan that said Kandi uses Phaedra for a storyline on the "Real Housewives of Atlanta" show.
No one was ready for Kandi's response.
Continue Reading On Page 2