CLEVELAND, Ohio — Keith Wheeler, 31, walked inside a bar, armed, ready to rob the place… but unfortunately for him, it was a learning day.
The robbery occurred on Saturday, around 7:30 p.m. at the Brickhouse Bar on Harvard Avenue and East 56th Street in the city's Broadway-Slavic Village neighborhood, just east of Newburgh Heights.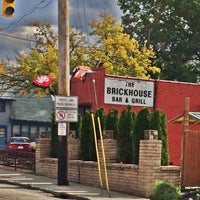 Wheeler walked into the bar and stood around for a minute or so, looking suspect, before pulling out a revolver and pointing it at the 27-year-old bartender, according to police reports.
Continue Reading On Page 2