While some women are okay with just any ole ring, some women really want that bling bling… and in the case of a celebrity woman, a tiny ring is unacceptable for more than one reason. 
In December of 2012, singer Brandy Norwood hopped on Instagram to floss her gargantuan engagement ring that she received from music executive Ryan Press.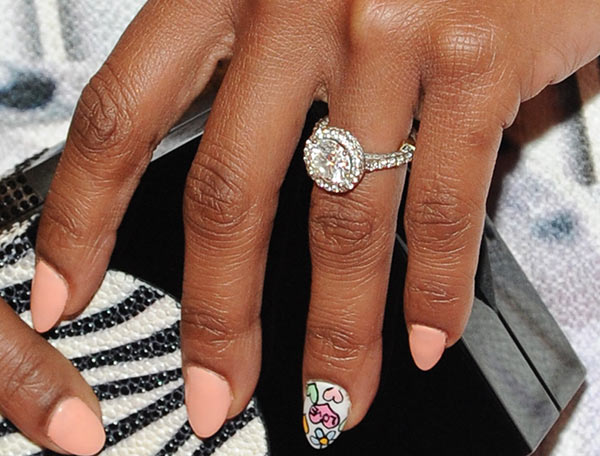 Fast Forward five years later and Brandy just confessed that that buster bought her a fake diamond ring. The huge rock turned out to be 100 percent cubic zirconia.
Crazy… All of my female friends take their jewelry to get appraised right away.
According to Brandy, the relationship ended because the two were not a good fit.
Ryan and I were just two completely different people and we found that out when we were already in love with each other. Sometimes it happens," she explained. "It hurt him, it hurt me and it hurt my daughter. It was a really hard time and another phase of the sadness that was a cloud for a while."
Poor Brandy.  Men do her so wrong. Hopefully one day she too will find her own Cinderella/Ciara story.