Some people imagine how nice their life would be without the Internet, but I can't imagine living without it.  The invention of the Internet has brought me countless years of joy and laughs.
Today, I was once again minding my business, by being in everyone else's business, when I came across the strangest post. I felt obliged to share it with you all.
A man named Solomon York from New Jersey hopped on Facebook complaining about his baby mamas. York stated that women should stop having kids hoping it's going to keep a man.
Most of us will agree with that statement.  However, where Solomon went wrong is in his wording… According to Mr. York, his children's mothers had his kids against his will.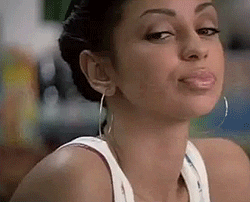 Solomon wrote:
Of course now the post sounds silly to just about everyone.  It's obvious that if you go raw in a woman and choose to stay in until your sperm goes in her, you're okay with having a baby by her…  But not Solomon..
However, there is a good part to this story.  A white woman hopped on the post and dragged the mess out of Solomon.
See her response on Page 2