Farrah Abraham, is back at it again…Complaining that is.
This time the now former 'Teen Mom' star is lashing out at MTV for firing her, after she decided to do way too much, and tarnish her brand's image.  (Okay, I'm totally cool with you laughing at that sentence, cause I'm laughing at it too. But I'm not writing it over nor rethinking it. I mean this story is about Farrah, not someone important.)
Anyway, so Farrah hooked up with a company called "CamSoda" and apparently promised to do a backdoor scene.
On Monday night, Farrah stuck to her word and hopped on camera to do her live porn show, but she did not uphold her end of the bargain to perform anal, as promised.
This caused CamSoda to reimburse everyone who watched, in disappointment. The company told TMZ that Farrah "created unfulfilled expectations."
Not only did Farrah bail on her plans, but the 26-year-old reality star also failed to take her lingerie off. Instead she promoted her sex toy line and talked about her displeasure with MTV, who she says fired her earlier in the day for being an adult performer.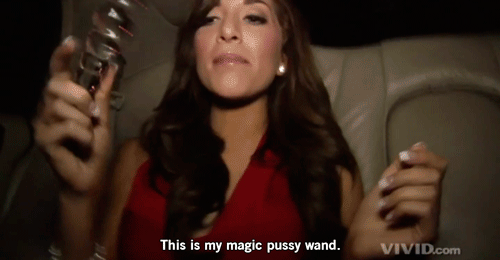 Even though Farrah played the company, they still took up for her.
CamSoda backed up Farrah against MTV by slamming the network.
Saying  it was "reprehensible that she would lose her job because of a webcam performance."
Farrah blasted MTV herself, saying it lost its biggest talent because of "women hating, sex shaming, hate crimes, selfish, Weinstein company power trip behavior…"
US Weekly also confirmed that Farrah was fired from Teen Mom OG on Monday, October 30. The news came just hours after she had already performed in a Halloween-themed pornographic webcam show, plus many more shows of the same tone.
In this case, Farrah is simply being immature. Business is business, and in business a major company like MTV does not want their stars to cheapen their brand.
In their eyes Farrah is giving other companies too much access to her and in a very cheap way. While yes we are women and have the right to do what we want with our bodies, things change when a major brand has a contract with you and dollars on the line.
I think the company has been extremely fair to her, as they could have fired her a long time ago, with all the antics she's constantly involved in.
At some point people expect you to grow up… Not growing up leads to disappointments and people canceling you. And in this case a highly profitable company cutting ties with you.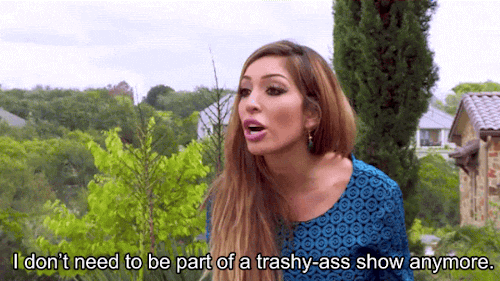 Bye Farrah!